Posts
https://stowawayki.com.au/wp-content/uploads/2020/12/Stowaway-KI-139-of-280-scaled.jpg
1707
2560
Carly Bussenschutt
https://stowawayki.com.au/wp-content/uploads/2018/02/Stowaway-1030x436.png
Carly Bussenschutt
2021-05-10 20:18:28
2021-05-10 20:27:47
Luxury Honeymoon on Kangaroo Island
**I have updated this blog in the wake of the January bush fires, the only thing I have altered is a visit to Flinders Chase, now replaced with a jaunt to Seal Bay and Raptor Domain. We are not fibbing when we say there is still so much to see and experience on Kangaroo Island. Love Carly**
What's the most common question I am asked about Kangaroo Island? "Is two nights enough to see everything?" Well, um, not really. The biggest misconception about Kangaroo Island is that it is small, its actually quite big and there is seriously heaps to see and do, plus you don't want to be running around frantically sight seeing and not relaxing enough. A holiday should not feel like work!
So if you have been dreaming of visiting this iconic South Australian location, I'm going to give you what I think would make the perfect relaxing , luxurious Kangaroo Island holiday with a touch of adventure, splash of good drink, a big helping of nature and wildlife and lots of opportunity to relax and reconnect.
Day One – Feel the stress of the mainland melt away…
Catch a morning ferry where you will arrive in the seaside town of Penneshaw, it's also a great spot to pick up your food supplies, the local IGA is small but has lots of the premium South Australian food we love.
Brunch at the brand new Millie Mae's Pantry next door (specialising in home grown, home made Kangaroo Island deliciousness situated in one of the oldest producing orchards on Kangaroo Island). Once you have lined your stomachs its time to hit your first winery! Dudley Wines is a 10 minute drive out of town, and the views alone are worth the visit. Stock up on wine for your stay and some to take home with you.
Once you have selected you wine, hit a few golf balls and possibly enjoyed a tapas plate its time to make your way to Stowaway, it's a 50 minute scenic drive. Need something from the main town Kingscote? It's a 10 minute detour and has most services.
Arrive at Stowaway, drop you bags, put on your fluffy robes, lay on the bed and relax! Your hot bread will be ready and the bubbles in the fridge will be chilled – get ready to enjoy watching the kangaroos coming out at dusk, the outdoor hot tub is the perfect viewing place.
If you have arrived on a Friday night, head down to the Rockpool Café, 5 minutes down the road and dine on fresh South Australian seafood with the loveliest hosts you could imagine (make sure you get me to book you in there prior though, it very popular with the locals!)
Day Two – Sleep ins, seals and rockpool swims
Sleep in, its an order. Maybe start your day with a bath and a relax in the sauna. Today we are heading to the western end of Kangaroo Island, Seal Bay to be exact. Flinders Chase is currently closed due to the January bush fires, however you will get a pretty big nature hit walking among a wild colony of 1000 rare Australian sea lions. Taking in a show at the Raptor Domain is also a one of a kind native animal encounter, just down the road from Seal Bay
On your way home call into Stokes Bay beach for a swim, then head back to your Stowaway and jump in the hot tub and relax with a glass of wine or a herbal tea.
Day Three – Brunch, cocktails & indulgent spa treatments
Your last full day is for food and drink, and indulgent relaxation. Of course, first thing is a sleep in then head to Emu Bay Lavender for brunch (the hot smoked salmon dish is my personal fave). Situated in the middle of a commercial lavender farm its great food and service meets lots of pretty purple flowers.
Now its time for the famed Kangaroo Island Spirits, the internationally awarded gin distillery which will completely enchant you, do a tasting or just enjoy a unique cocktail in the gin garden. Just down the road is Tickety Boo Studio if local arts and crafts are your thing (where a local pottery genius makes the most gorgeous on trend pottery mugs and plates). Islander Estate Wines is just across the road and Kangaroo Island Brewery is also a stone throw away.
Just make sure you are back at your Stowaway by 3pm for your in-house couples massage. Sarah our massage therapist will transform your giant luxury bathroom into a true spa experience. After you have been pampered you can take a picnic down to Stokes Bay beach or just make up a grazing plate to be enjoyed spa side.
Day Four – Sleep ins and slow return to the real world
You may need to catch an early ferry home, or maybe you have the best part of the day to just relax at your Stowaway and make your way leisurely to Penneshaw. We have a late 11am check out for this very reason. The main town of Kingscote is a good place to brunch, our recommendation is Cactus (awesome coffee, pressed juices and smashed avo laden dishes) The Kangaroo Island Fine Art Gallery is also good to peruse, particularly the locally crafted jewelry ranges.
The wonderful thing about staying at Stowaway when coming to Kangaroo Island is you can come and see the sights or just do nothing at all and still feel like you have had an authentic Kangaroo Island experience. We supply our favorite Dudley wines, Kangaroo Island Spirits gins (with mixers and garnish) in the mini bar plus you get to enjoy the best local artisan foods in your welcome hamper – so if you decide to stay in bed all weekend you wont miss out on a thing!
*Side Note – Getting to Kangaroo Island
Sealink – bring your car on a 45 min ferry trip (departing Cape Jervis 2 hours south of Adelaide). Stowaway is 50 minutes away from Penneshaw where the ferry arrives. Sealink is also offering discounted fares post bushfire, make the most of it!!
Fly with Regional Express or QANTAS departing from Adelaide, QANTAS flies direct to Kangaroo Island from Melbourne in December and January. Be sure to hire a car at the Airport to get the most out of your stay. Stowaway is a 20 minute drive from the Airport.
https://stowawayki.com.au/wp-content/uploads/2019/12/qbl16JtG.jpeg
1631
2452
Carly Bussenschutt
https://stowawayki.com.au/wp-content/uploads/2018/02/Stowaway-1030x436.png
Carly Bussenschutt
2019-12-06 14:35:54
2021-02-08 17:02:40
The perfect 4 day luxury Kangaroo Island getaway
So you have been hibernating all winter and now you are ready to emerge and take in the full glory that is spring, and as far as favorite seasons on Kangaroo Island go, spring is right up there. Its gorgeously green, there are kangaroos out grazing everywhere and some of our favorite foodie haunts are reopening!
Take the rush out of it
Its really hard to relax and find the romance when you have a deadline. Kangaroo Island does take a degree of effort to get to so make sure you take at least two nights and three days to really give yourselves time to sleep in, have a late gourmet breakfasts and if you can drag yourselves away from your luxurious surrounds…see some sights. If you are short on time consider flying and hiring a car QANTAS and REX fly to Kangaroo Island and car hire is available at the airport.
Indulge in an in-house spa treatment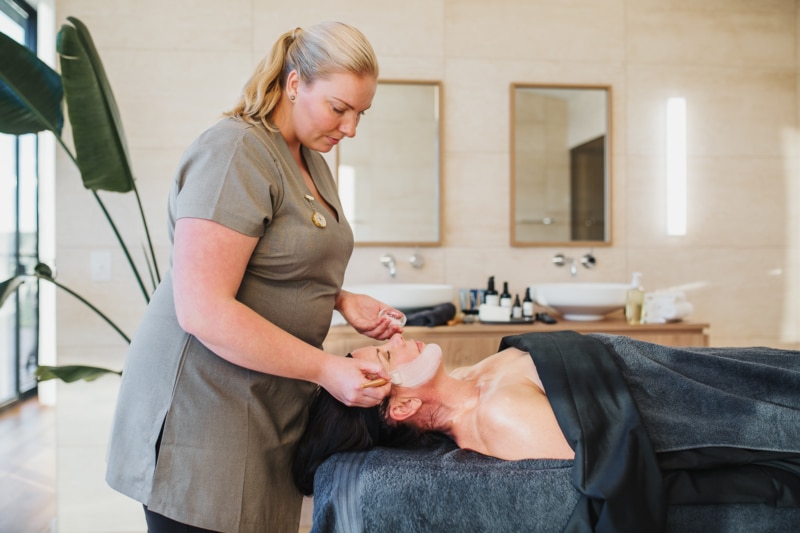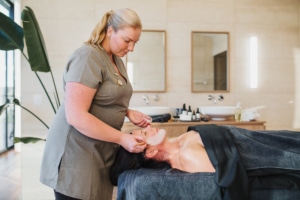 Nothing quite says relaxation and indulgence like a massage (or a facial, scrub or body wrap for that matter). Our Stowaways are equipped with huge opulent spa like bathrooms which our in-house masseuse Sarah transforms into a world class spa retreat just for you. No awkward walk through a hotel lobby or drive home to ruin the relaxation feels, just go back to bed or hop in the hot tub. Sarah is super professional and previous guests have described the spa experience as up there with some of the worlds best hotels. Just saying.
Take a walk…hand in hand (if that's your thing)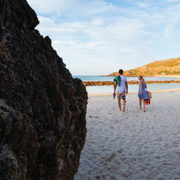 Getting back into nature is proven to be good for your wellbeing, even better if you can share it with your partner. Kangaroo Island is FULL of brilliant walks from casual stroll to full on Bear Grylls style adventuring. We find the former is more conducive to relaxation and romance so take a stroll down Stokes Bay beach, watch for the rare White Bellied Sea Eagles over head and the dolphins chasing schools of salmon through the waves. Its magic. Its also the perfect beach for a proposal if that was something you were considering…
Gourmet delights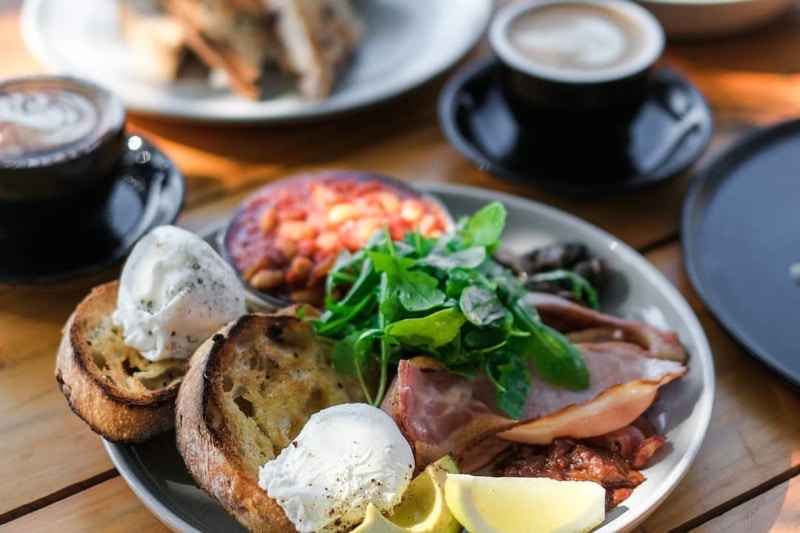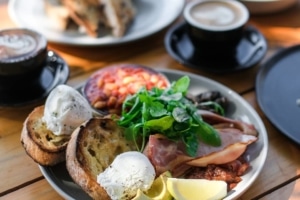 Is it really a luxury romantic retreat if there isn't decadent food involved? No it is not. The great news is there is a great selection of eating out options for all tastes. Our top brunch spots are Cactus and Emu Bay Lavender Farm. If you are after seafood lunch fare with a view then look no further than The Rockpool Café and if you want to have an authentic Kangaroo Island fine dining experience then Sunset Food and Wine is your place. Just feel like a beach side cocktail and some snacks? Try Mini De Lights at Emu Bay its one of a kind.
Don't want to venture far? In fact you don't want to move at all? We have lots of gourmet local produce hampers for purchase prior to your stay and its all in your fridge waiting for you. We can also organise personal catering with Kangaroo Island Source, so we have you covered.
Have an experience together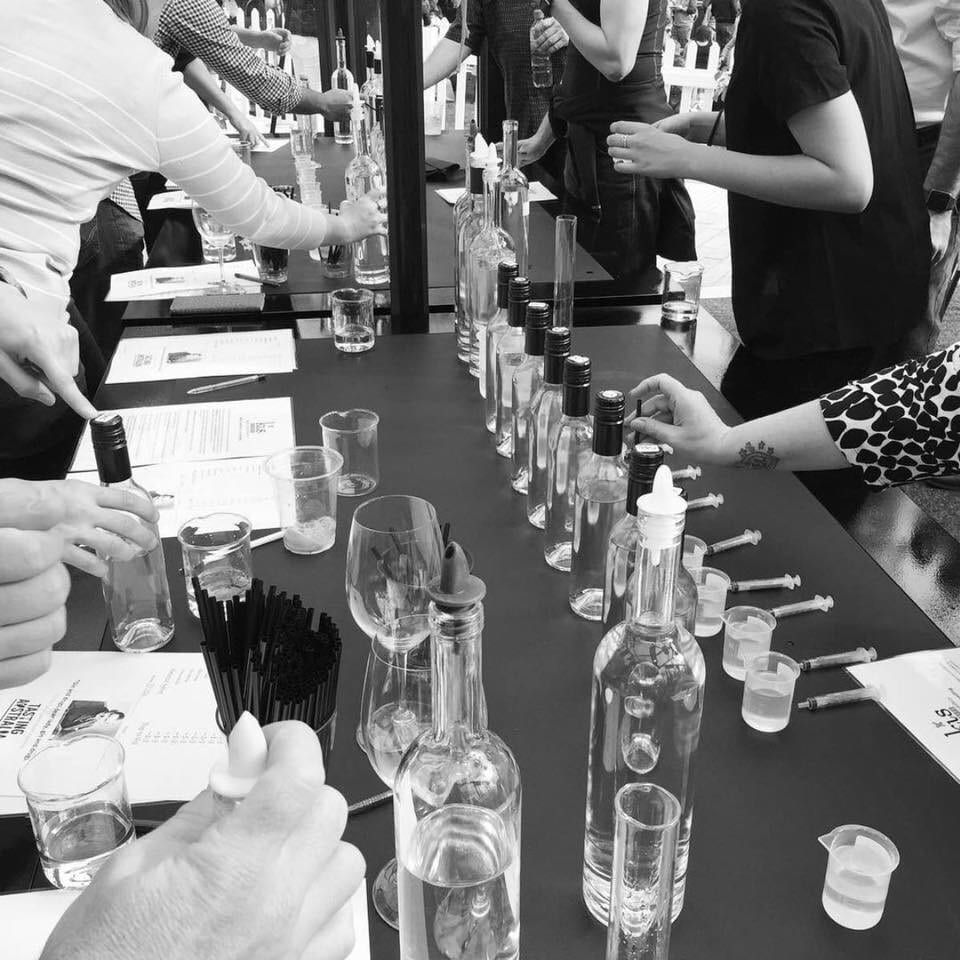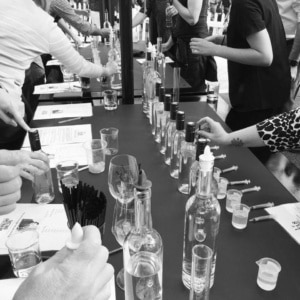 Our current favorite couples experience is a gin blending class at Kangaroo Island Spirits. KIS O'Gin has just been named the world best gin so these guys are the perfect people to show you how to blend up something amazing – it is also a really fun souvenir to take home, enjoy and reminisce over. Don't feel like doing a class? KIS also has a gorgeously eclectic gin garden where you can just sit back and enjoy a cocktail and buy a bottle of the award winning liquid to take home.
Love Carly x
https://stowawayki.com.au/wp-content/uploads/2019/06/Stowaway-KI-316-of-424-e1567735734738.jpg
1000
1500
Carly Bussenschutt
https://stowawayki.com.au/wp-content/uploads/2018/02/Stowaway-1030x436.png
Carly Bussenschutt
2019-09-06 11:21:11
2021-02-08 17:01:48
5 ways to create the perfect romantic luxury Kangaroo Island getaway