As Kangaroo Island welcomes winter, the rugged landscape is invigorated by rains that transform golden fields into luscious greenswards. It's a time for experiencing the wild and pristine South Australian environment while creating a warm sense of sanctuary.
Stowaway lodges are nested amongst authentically Australian scenery, with 180° degree views, and elegant contemporary interiors warmed by a double sided wood fire.
Perfect for couples retreats, honeymoons, or luxury getaways, as a relaxing base for exploration, or sanctum for guiltless hibernation––there are so many ways to make your time during winter on Kangaroo Island unforgettable, rain or shine at Stowaway.
Bunker down
Our first lodge, 'The Nest', sits on a rise offering panoramic views of the Lathami Conservation Park, its rolling hills are covered in dense native bushland. 'The Sleepy Hollow' boasts expansive ocean views of the Investigator Straight and solitude as far as the eye can see. We know it will be hard to resist curling up in the window seat, with a blanket and a cuppa upon arrival, to simply watch and observe as the weather rolls through, the sun sets and rises, wildlife emerges, and stars light up the sky. Falling asleep to the sound of rain on the roof and waking to the birdcalls and sounds of Kangaroo Island fauna, will set the tone for your stay.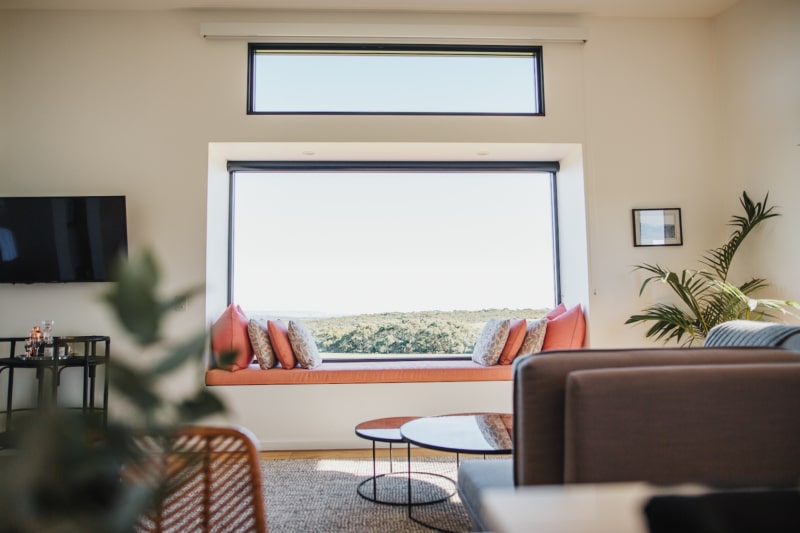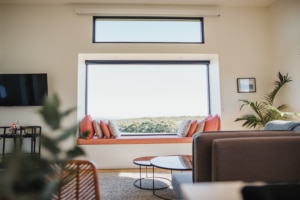 Absorb the surrounding nature
If the outdoors call to you, rug up in your winter woollies and explore the surrounding bushland––just be sure to carry water and make someone aware if you intend to walk off the beaten track. See if you can see the gorgeous Glossy Black Cockatoo, an endangered bird exclusive to the Island! For hiking trails, some of South Australia's most iconic are just an hour away, making for the perfect adventurous day trip. The Snake Lagoon trail is moderately challenging but ultimately rewarding, with impeccable views leading to raw, uninhabited coast. In the winter months, fur seals come out to find sunshine on the rocks, baby joeys emerge from their mother's pouches and Southern Right Whales breach just off of the shoreline.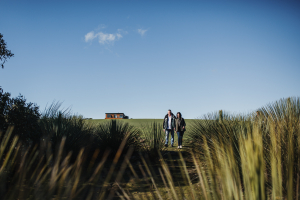 Indulgent experiences
The milk and honey of vacation are what we dream of when times are tough; a professional massage in your candlelit abode, a bubble bath with panoramic views, or a hot tub under the stars. Your time with Stowaway can include all of this, allowing for a deep tranquillity that will follow you home. As the wind blows cold from the Southern Ocean, finish your day beside a crackling fireplace, wrapped up in fluffy white robes. Indulge in a steamy sauna or late-night hot chocolates on the porch before collapsing onto a cloud-like bed. Bring your face masks and favourite magazine or book the ultimate indulgence and unwind and revitalise with a relaxing massage for one or two in the privacy of your luxurious spa-like bathroom and prepare to be pampered in total privacy.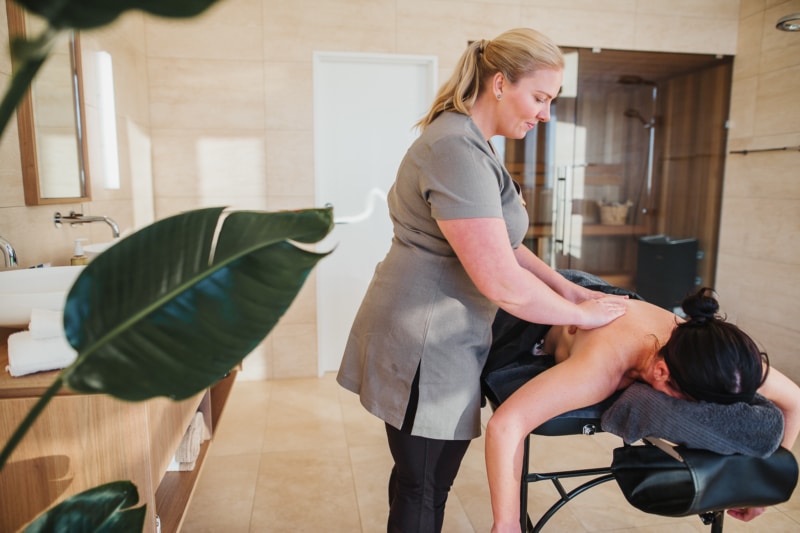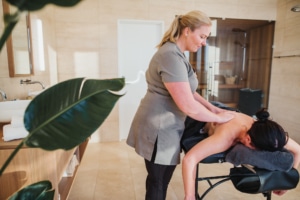 Epicurean eats
All of our guests receive a complimentary bottle of local sparkling wine and nibbles on arrival, freshly baked bread and a selection of Eden on KI fudge to begin their momentous epicurean journey.
Kangaroo Island is home to so much exquisite quality produce, particularly famous for its marron, lamb, artisanal cheese and interesting varieties of honey. These local delicacies are a must-try for all foodies that visit KI, but we understand that food shopping may not be on your holiday to-do list. That's why, on top of our fully equipped cook's kitchen, we provide food and drink packages offering everything you need. Choose from a wide selection of mouth-watering meals that showcase the region's finest; from Southern Rock Lobster to Grazing Plates, Big Breakfasts and Gourmet BBQs. If that's not enough to inspire some creativity in the kitchen, we also offer in-house cooking experiences with renowned chef, John Deer. If you have a knack for fishing and want to catch something fresh for dinner, the Stokes Bay rocks (west of the shacks) often send relaxed fishermen home with salmon, whiting, tommies, squid and the occasional flathead or snapper.
A reason to cheers
No romantic getaway or masterful meal would be complete without a glass of wine or a well-garnished gin, so we make it possible to bring gin tasting experiences from Kangaroo Island Spirits to you. We can also arrange an indulgent selection of wines from local wine producer, Dudley Wines. In accordance with some of life's greatest pleasures, we hope that the lodge is filled with inviting aromas and that your taste buds are singing by the end of your stay with Stowaway.
Reconnecting with what matters
Sometimes it's hard to prioritize the things we truly live for, especially when we're distracted by work, life, and other labours of love. A stay at Stowaway is about reconnecting with yourself and the people that make you the happiest. Designed for two, it's a place to rekindle romance and foster a new one. It's also a time to reconnect with your passions­; a time for your inner-artist, whose talents have long been quelled, to finally paint that landscape. A time for your inner-bookworm to read through a pile of fiction beside a crackling fire, only looking up to admire breathtaking territory. It's a time for your inner-photographer, monk, yogi, or couch potato to rediscover their practice in solitude. It's amazing what an idyllic environment, and a little bit of time, can do for the soul.
Daytrips
Should you manage to tear yourself from the comforts of your Stowaway lodge, Kangaroo Island and the surrounding Stokes Bay areas are brimming with exciting attractions. Just a 1km drive from the lodges you'll find Table 88, a Mediterranean inspired Tapas Bar and Restaurant, dishing out premium food and drinks from 11 am to 10 pm. A visit to the Islander Estate Vineyards and their tasting room on the Cygnet River will fascinate you with their winemaking techniques and the significance that Kangaroo Island's maritime position has on the vine grapes. If you've finished your Stowaway supply of Dudley Wines, you won't regret checking out their cellar door too––in 2017 they won best Cellar Door Tourism Experience. In just an hour-and-a-half you can reach KI's iconic Remarkable Rocks and Admirals Arch, leaving a whole day to take photos, explore, and discover the Island's history. Alternatively, if you prefer the dunes, a 40-minute drive will have you sliding down the sandy ridges of the Little Sahara in hysterics, without the crowds of peak season.
Curating a magical celebration
The excuse for a celebration is never bound by any particular season, in fact, a celebration in Winter on KI could be totally magical. Looking to exceed someone's fantasies as you finally pop the question? Perhaps there's a special birthday or occasion during winter that deserves significant attention––at Stowaway we are happy to work with you to curate an unforgettably unique experience, rose petals and all.
If you've been looking for a reason to relax, rekindle, celebrate, or simply explore the magic of Kangaroo Island, this is the perfect time to secure an unforgettable stay on Kangaroo Island. We can't wait to show you. Book your luxury escape, here.
Kangaroo Island is open all year, and winter on KI is an experience not to miss. For more information on what to do on Kangaroo Island in winter click here.
Love Carly xx
https://stowawayki.com.au/wp-content/uploads/2019/06/Stowaway-KI-113-of-424.jpg
1365
2048
Carly Bussenschutt
https://stowawayki.com.au/wp-content/uploads/2018/02/Stowaway-1030x436.png
Carly Bussenschutt
2018-05-09 15:16:23
2020-12-07 21:01:31
Luxury Escape: Make the most of winter on Kangaroo Island