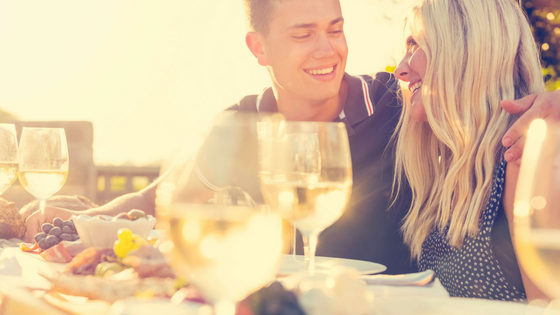 Kangaroo Island really is the perfect South Australian location for a couples break. The wild and rugged landscape lends itself to an escapism that seems otherworldly and allows you to set aside distractions and truly connect with your partner – and nature. If you're looking to be far from the madding crowd, this tiny island is a safe harbour. Picturesque, isolated and absurdly beautiful – what more could you ask for in a romantic getaway, right here in South Australia's backyard.
Indulge your loved one in some much deserved luxury accommodation and make it a memory to treasure with Stowaway Kangaroo Island lodges, where nature and luxury combine to offer the best of both worlds. Still need convincing? Here are five reasons why Stowaway Kangaroo Island is an idyllic couples retreat.
Privacy
Stowaway is 100% secluded. No one can see you. Your privacy is our priority – unlike a hotel where you have to share the spa and sauna with strangers. Your amenities are yours and yours alone. Fancy a massage? No need to walk through the lobby after your massage – our masseuse comes to you. Meaning you can truly relax, without sharing your experience with strangers – indulgence at its finest.
Gorgeous amenities
Stowaway Kangaroo Island is all about luxury – made on a scale for two. This is echoed throughout the make and design of the lodges, and the products and amenities inside them. From discrete underfloor heating that keeps you warm in the cooler months, to a fireplace in the bedroom – everything is made with enhanced enjoyment in mind. Comfort and style is a mark of true luxury, and you and your partner can ease into the alfresco in-deck hot tub, after a day exploring the island. If you're in need of further relaxation, the glass sauna offers a sultry nook to unwind. Finally, retire to your bedroom for a soak in the freestanding tub, and then recline on the enormous comfy bed, with the double-sided wood burning fireplace setting the mood lighting.
Great food and drink experiences
There is nothing that spoils a romantic getaway like a trip to the supermarket. Haggling over dinner demands and trying to set a menu can really spoil a relaxed mood. However, if you are anything like Adam and I, when travelling we like to try as much local food and drink as we can – which is not always easy to source. Stowaway Kangaroo Island has sorted that little problem for you, with our pre-ordered packages. We've sourced and supplied delicious and authentic food and drink hampers made up of the best local produce Kangaroo Island has to offer. Think island crayfish, local lamb and artisan cheeses (for a start). With award-winning gins and unique wines waiting for you to enjoy upon arrival, our wish is to have you relaxed and indulged as soon as possible. Arrive, pour a glass and have a nibble and unwind – it's that easy. If you want to up the ante, then book an ultimate in-house cooking experience with our renowned local chef. Fine dining has never felt so easy or so intimate.
Remote but accessible
There is something incredibly special about going to an island. As soon as you leave the mainland behind, you get the feeling you are escaping your real life and embarking on an adventure. It's the perfect antidote to the stressful tedium of day-to-day reality. As an added bonus, joint adventures bring you closer together as a couple. Remoteness equals fewer people, which is perfect for a romantic getaway as you are bringing the company.
With the new QANTAS route flying directly to Kangaroo Island from both Melbourne and Adelaide, it has never been easier to visit Kangaroo Island for a short staycation. With the Sealink ferry service departing Cape Jervis daily, couples are spoilt for choice on how to escape to the island.
Nature
Get back to nature. It sounds so simple, right? In our highly urbanised daily existence, nature can feel like a utopian world which seems next to impossible to access. At least not without a sturdy pair of hiking boots, a tent, and an uncomfortable air mattress. Not so at Stowaway Kangaroo Island. You can leave the tent at home and indulge in luxury accommodation, without forgoing an eco-friendly, up-close-with nature experience – the two aren't mutually exclusive. Your evenings will be surrounded by local wildlife and you won't even have to get out of your hot tub to enjoy it – they come to you in this part of the world.
If these five reasons to book a romantic couples escape to Kangaroo Island haven't convinced you, then take a look at some of the wonderful and unique food and dining experiences you can have on the island. You really are spoilt with what's on offer on our gorgeous South Australian island escape – just a hop, skip, or a short flight away from Adelaide city. Spoil and indulge your loved one, and give them the wildly adventurous and indulgent luxury getaway they deserve. We can't wait to show you.
Love Carly xx
https://stowawayki.com.au/wp-content/uploads/2018/03/Stowaway-Kangaroo-Island-Ultimate-couples-getaway-2.png
315
560
Carly Bussenschutt
https://stowawayki.com.au/wp-content/uploads/2018/02/Stowaway-1030x436.png
Carly Bussenschutt
2018-03-19 14:31:35
2019-05-22 16:29:25
Kangaroo Island Luxury Accommodation Escapes For Two