1. Sauna
Spending 15 minutes in our authentic Swedish sauna will promote relaxation and increase your blood circulation (blood vessels relax and dilate in a sauna), promoting a feeling of wellbeing and invigoration. You can go for a dry heat or increase the humidity by gently ladling water over the sauna rocks to super charge the detoxification benefits.
Sit back in your fluffy white robe with a chilled glass of rainwater, close your eyes and try a mindfulness exercise. You will step out feeling renewed. The added benefit is that it's exclusively yours, in the convenience of your ensuite. No avoiding eye contact with strangers required.
2. Day spa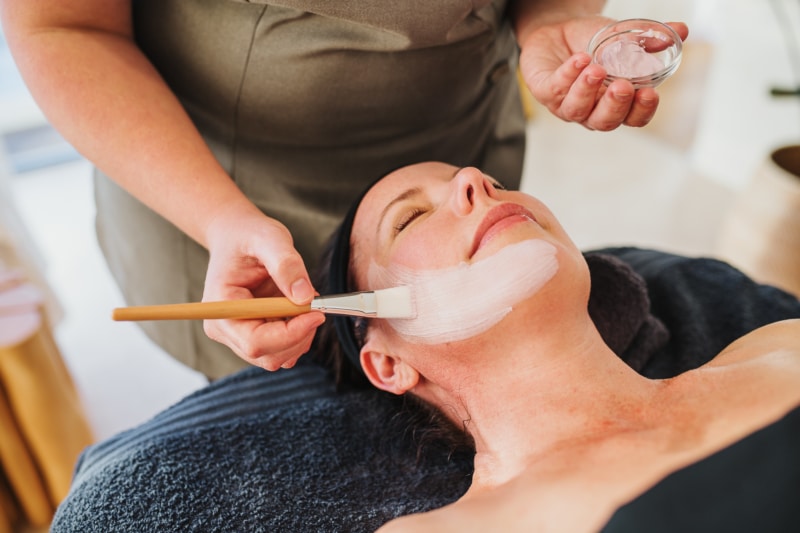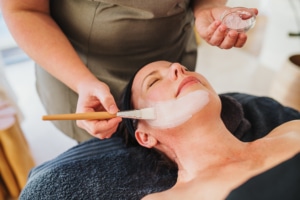 Nothing is quite as relaxing as a spa treatment. Whether it be a relaxation massage, facial or full body scrub and cocoon wrap it's hard not to surrender yourself to the urge to just fall into a deep sleep (but stay awake enough to appreciate the experience!). Stowaway offers an inhouse spa treatment service with our professional and experienced therapist, Sarah. Your generous bathroom is transformed into a day spa, where there is no need to quickly redress and schlep your way through the lobby post treatment. You pop your robe on, make a cup of herbal tea and cosy up in the window nook with a book instead. Browse the treatment menu here
3. Soak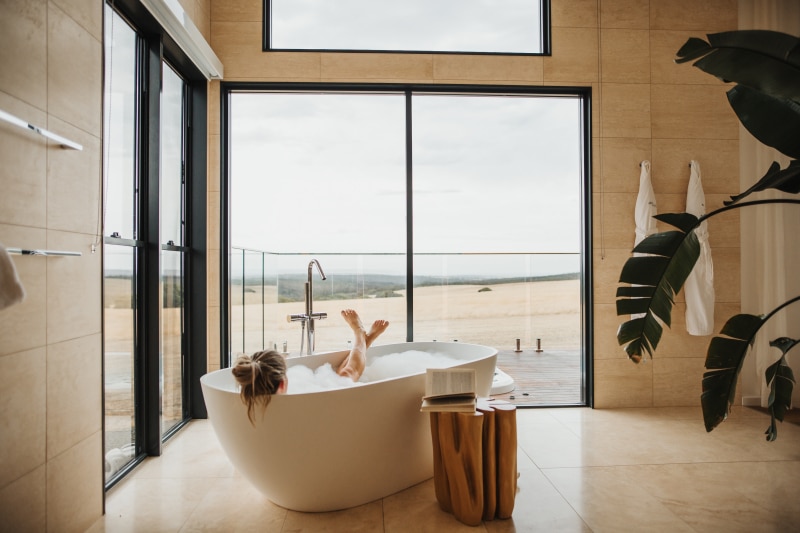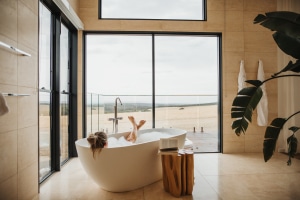 Even a 'non bath person' can become a 'bath person' when the scene is set…huge free standing bath. Right next to a window with uninterrupted views over a national park. Complimentary magnesium relaxation bath salts at the ready. Mood lighting and bluetooth speakers playing some relaxing tunes. A view of the fire during winter. Simple, but something that seems impossible to find time for in daily life. Make sure you allow a day to relax and soak while you are on Kangaroo Island.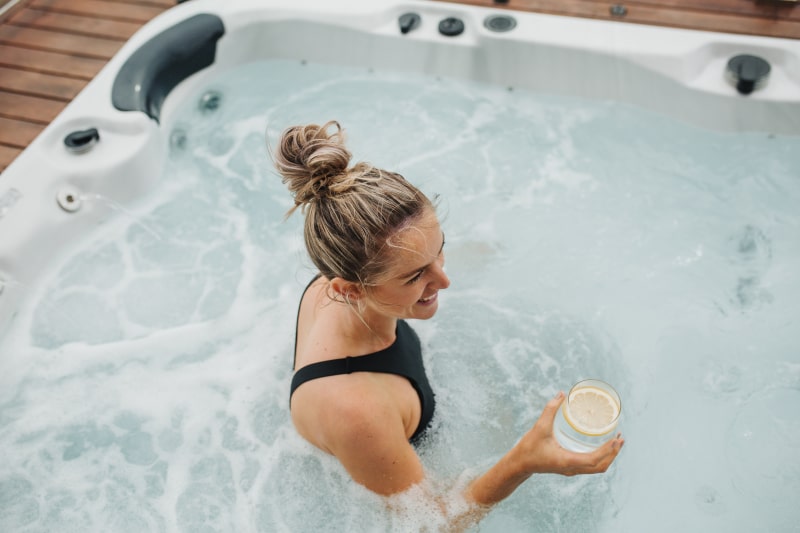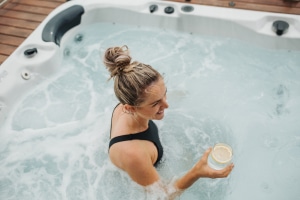 Really immerse yourself in the great outdoors in our outdoor spa. Set the jets going on aching muscles and be enveloped by the warm water, float back and relax. There is nothing more relaxing and decadent than a cup of tea and a simple healthy snack while you are surrounded by nature in a bubbling hot spa. We even do a very quick visit each day to clean and maintain your sparkling clean spa.
4. Nature Immersion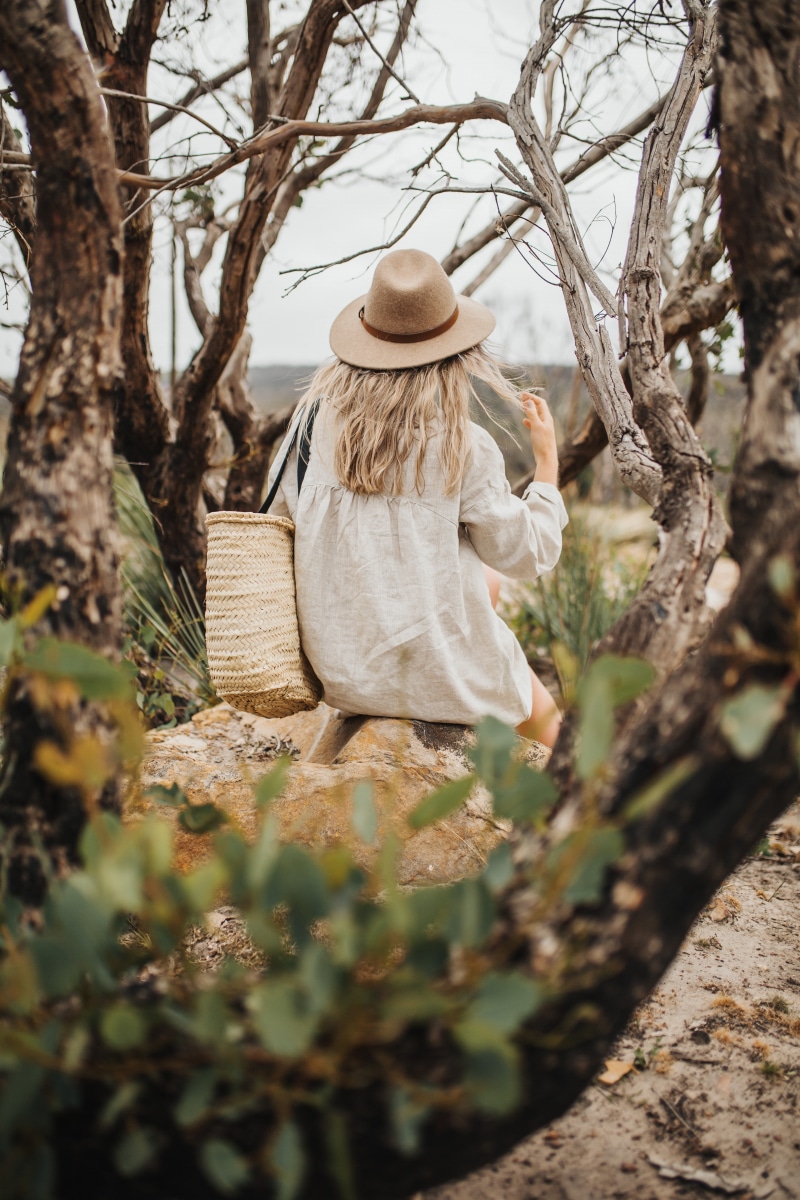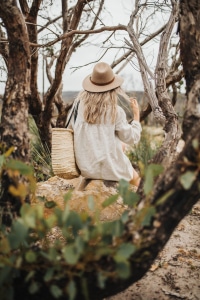 When you visit Kangaroo Island you don't have to search for or 'visit' the nature. It is all around you. Each of our Stowaways is very purposefully placed so you get the best proximity to the wild with the most privacy. You can bushwalk the property and surrounding Lathami conservation park or just take in the kangaroos and birdlife from your private deck. Spending time in nature has been proven to boost your physical and mental wellbeing, reducing stress hormone production, improving feelings of happiness, and free up creativity. What are you waiting for?
Your wellness experience is our priority at Stowaway. We supply a range of bespoke artisan herbal teas, high quality yoga mats, nourishing local artisan produce on arrival and most importantly peace, quiet and privacy. Take care of yourself and your wellbeing at Stowaway Kangaroo Island.
To book your retreat get in touch with us via our website or [email protected] we would love to help you x

https://stowawayki.com.au/wp-content/uploads/2022/05/138A8191-1-scaled.jpg
2560
1707
Carly Bussenschutt
https://stowawayki.com.au/wp-content/uploads/2018/02/Stowaway-1030x436.png
Carly Bussenschutt
2022-05-03 11:56:39
2023-02-17 20:53:18
Kangaroo Island Wellness Retreat: Four big reasons this should be on your bucket list